The efficient and complete use of machinery is one of the most debated issues for any manufacturing company. It's a ratio of the time when value-added production was carried out by a machine to the total time period. The availability (utilization) metric of a machine or production line is one of two basic metrics offered by our service, with its resulting value expressed as a percentage.

Display in Online
In Online, the availability metric is found under the name of the metric above the blue graph and is recalculated to the displayed period. Whenever the displayed period changes, the metric is automatically recalculated. The time period can be selected from preset hours in the calendar or by manually setting the period.

Current production status
Visual cues to the operational status of the machine are provided by one of three color bars on the left side of the chart, which indicate whether the machine is running or stopped within ten minutes or over ten minuteshow long (orange or read color). You can view different time periods in Online, but you will also know the current status of production.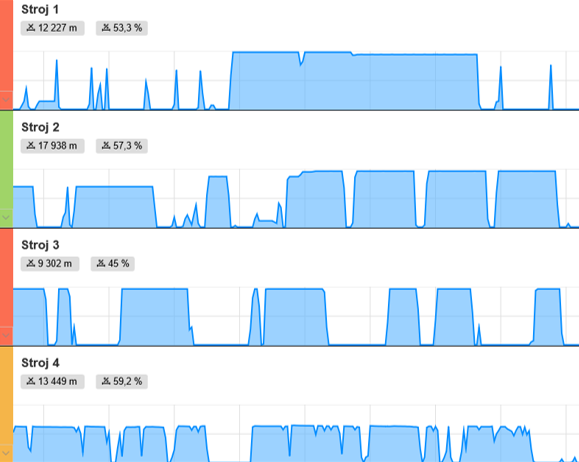 Calendar
To calculate productive machine time against total time, you can set up a calendar that records working intervals. This will provide you with data for analytical reporting and display the actual availability of each machine. Of course, entering downtime and identifying it with the reason for downtime code also contributes to the calculation of availability. This can then be used in various ways in analytics.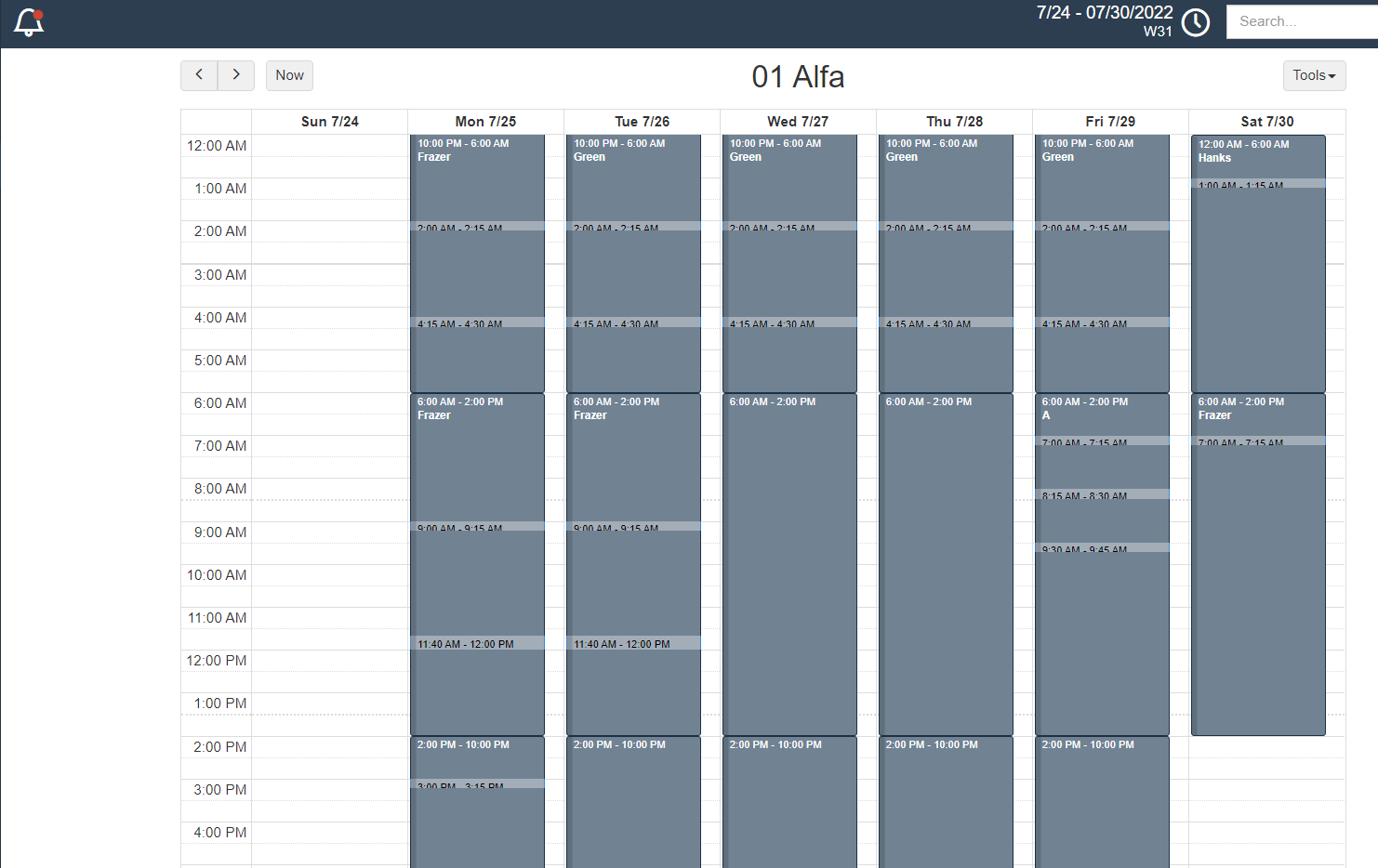 The importance of planned production time
The importance of setting scheduled production time is twofold - generating automatic downtime and processing data in analytics.
The analytics report is the only place where production and availability can be calculated with respect to planned production time. All other data available through the Portal is calculated in 24x7 mode.
By setting planned production time in the calendar, the system stops seeing monitoring as 24/7 and uses an automatic setting to find places where the machine is not operational. In such places, it starts generating downtime. Scheduled production times are tied to a single measured variable and displayed in the same way.
Analytics
Data obtained from the availability of individual machines can also be visualized in the form of analytical reports. These reports can be focused on individual time periods, specific machines or shifts, and thus, provide a wealth of interesting information that can be the alpha and omega for more efficient production and machine utilization. This not only leads to improved results for the entire company, but also to better employee evaluations.