The use of different types of sensors allows pulses to be collected minute-by-minute, which gives you a precise view on if a machine is running or not. In addition, Plantyst can even tell you how fast your machine is running and how many pieces it can produce each minute!
Production in the Plantyst system is therefore the sum of the values collected over a given period of time. Whether it's the number of pieces, machine cycles, or meters of material produced, production data can be obtained for any time period you choose by simply scrolling through the graph or a pre-selected time period.
Online
On the Online page, production metrics are automatically available for each measured variable and are recalculated for the currently displayed period. And similar to the usage metrics, you can also have production calculated for a manually selected period using the "Measurement" tool. All data is reported online as 24/7, i.e. regardless of e.g. shift patterns and break.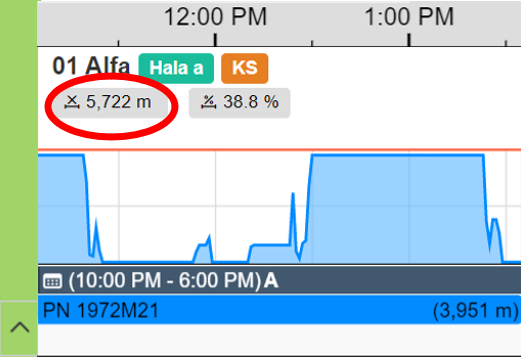 Analytics outputs
Once you know from minute view graphs about the production output of your machine now, last shift or last week, then there's nothing easier than looking at the collected data using analytics in a broader context. In the "Machine Production" report, you can select a specific time period and receive a weekly or monthly view of production trends not only over time, but also by shift and machine. You can thus compare specific machines and their individual shifts, if they managed to achieve the required speeds, how individual machines compare with each other and even view results over individual days of the week. You therefore have both the data and the tool to not only keep an eye on the problem that's bothering you right now, but also trends in production over the long term.
Calendar
Like other data available in analytical reports, production can also be calculated based on scheduled production time, i.e. with respect to when the measured variable has defined working intervals, conversely, breaks. After filling in the calendar, it is also possible to break production down into individual shifts and so on.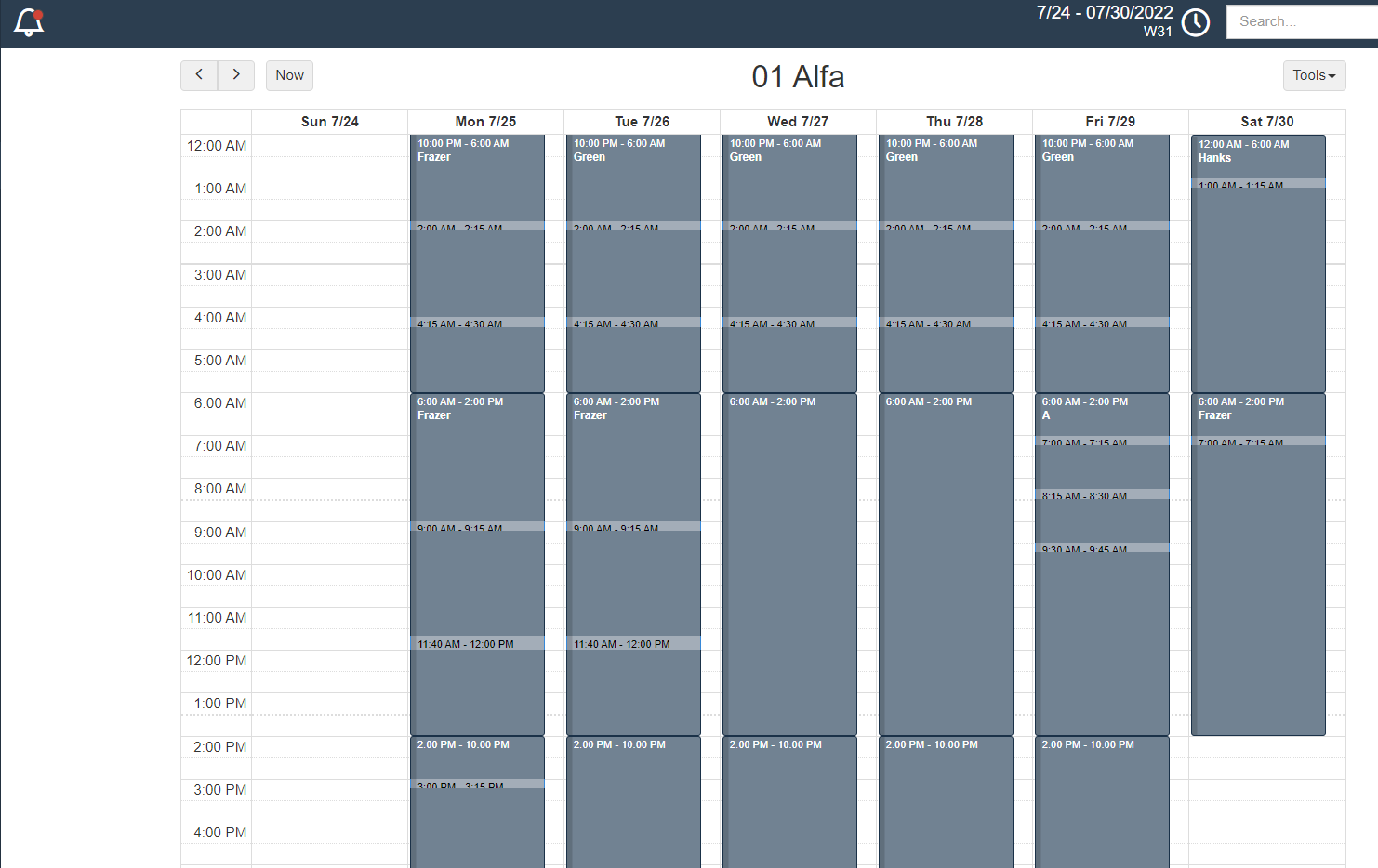 Jobs
In order to keep track of production over time, as well as specific or production batches, Plantyst can be used to enter jobs. Data from these jobs are automatically transferred to analytical reports, extending their capabilities by filtering through product types or comparing production against set prerequisites.
Entry of orders is included in the service plan and currently available to all users.
Record of production quality
Another dimension of data collection opens up if you start using Plantyst for jobs, which is the quality of production - specifically the recording of NOK items (re-work, poor quality, etc.). More information can be found in our article "Jobs and NOK". These can only be specified for jobs and, as with the jobs themselves, the record of NOK pieces is automatically transferred to the analytical reports. You are therefore provided with an overview of summaries, trends and dependencies in production quality.
The Plantyst Enterprise Plan will allow you to keep track of the number of NOK pieces.