Plantyst is a tool created for manufacturing companies to monitor their production facilities, and subseguently, present this information to all departments. The collected data therefore helps operators with managing their daily production processes, foremen in achieving their production targets and management in monitoring its long-term trends.
A comprehensive solution
We offer a solution that primarily focuses on the causes of inefficient production and low employee engagement within the overall production process.
In order for our solution to effectively provide assistance, our system needs to by undertood as a whole. That is, not only the raw data gathered from monitoring, but also the human factor and analytics that will formulate the collected hard data into a more transparent, easily understood form. Plantyst should be viewed as three pillars that work together as a logical and coherent set of tools for helping to achieve more efficient production.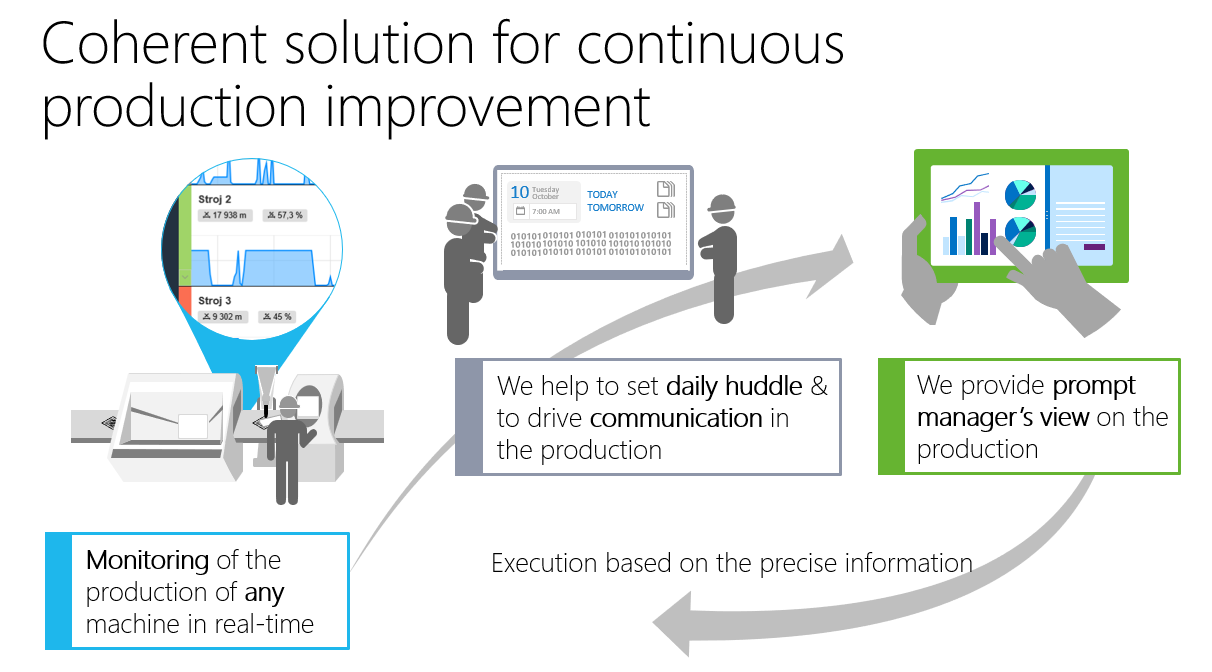 Goal of our service
Our service is focused on monitoring the measurement of variables in real time, which allows you to see at a glance if a machine is running or stopped, and thus obtain up-to-date data for calculating the availability of this particular machine.
Monitoring production
The basic function of this tool, which can be easily connected to any machine, is the automatic, real-time collection of data. The data is processed in the cloud and allows for the subsequent supplementation of additional information about production.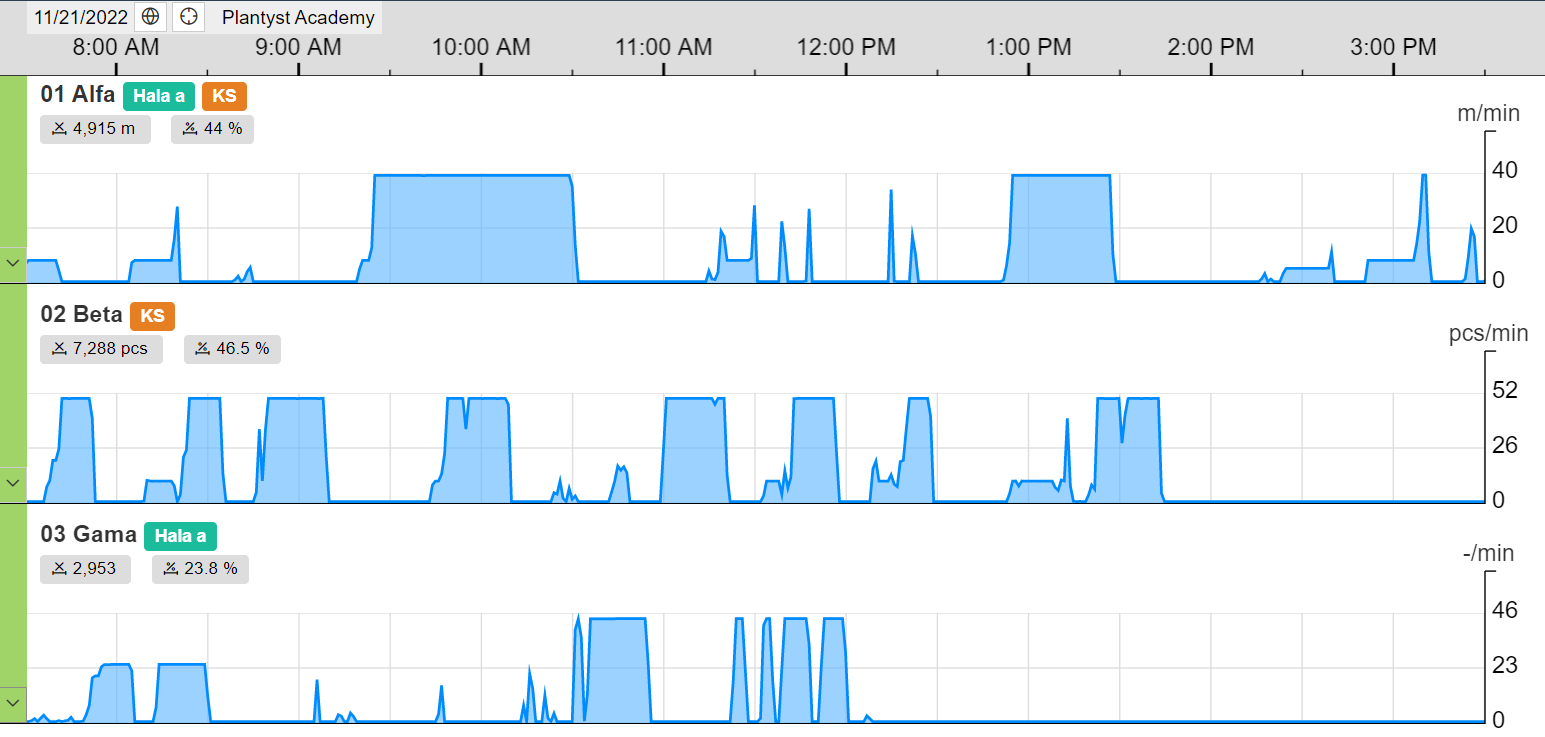 Plantyst rhythm for production foreman
The only way to achieve long-term success is to accurately measure data and constantly work with it. An essential component of success is therefore the human factor and its involvement in running the company. Relationships improve when we communicate properly. Both need to be carried out in a rhythm that will help everyone achieve better results.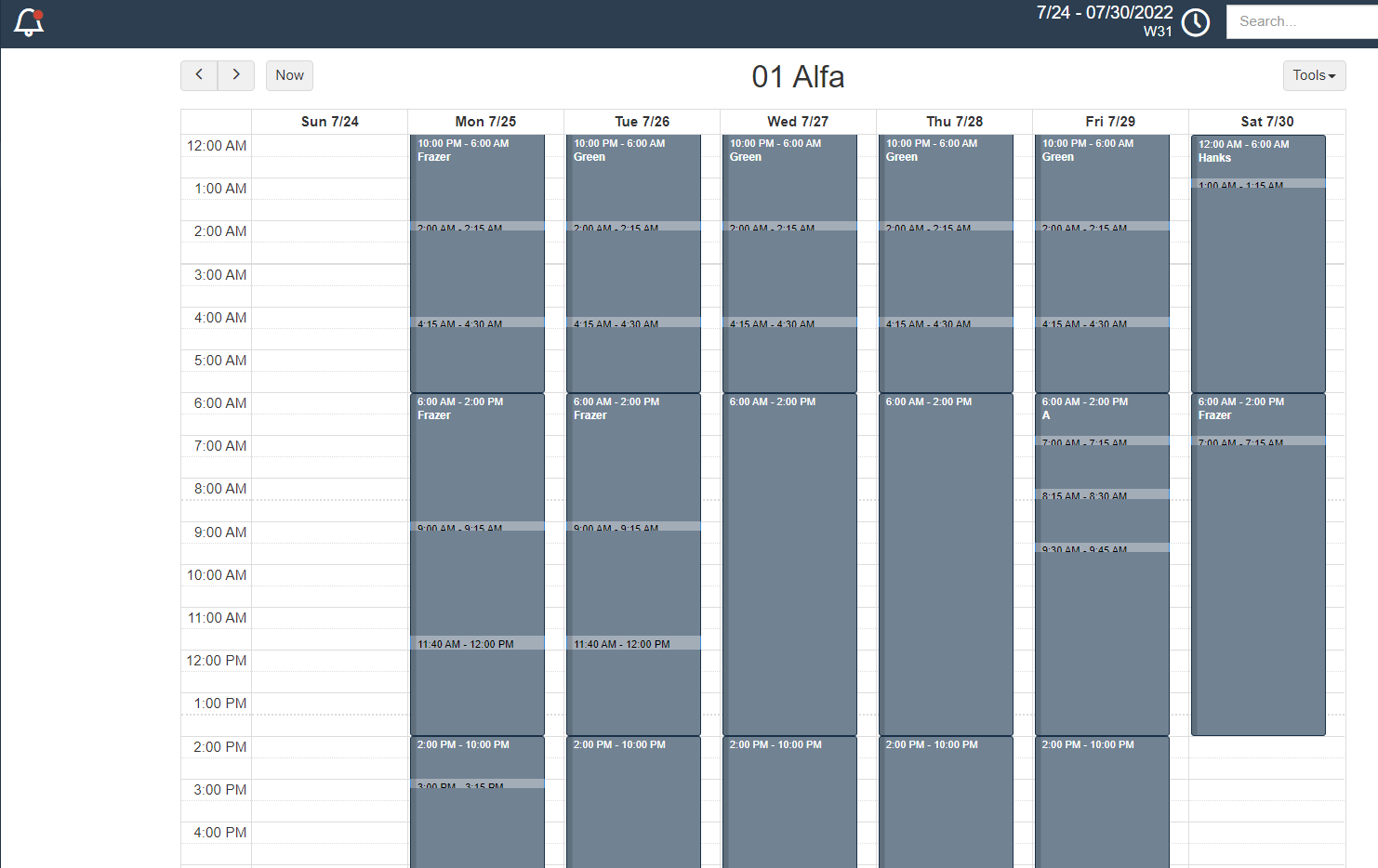 Analytics for Production Directors
Analytics provide a deeper context, thereby allowing you to utilize production data to make quick and valid decisions. Credible production reports allow you to monitor aggregate statistics and trends over the long term.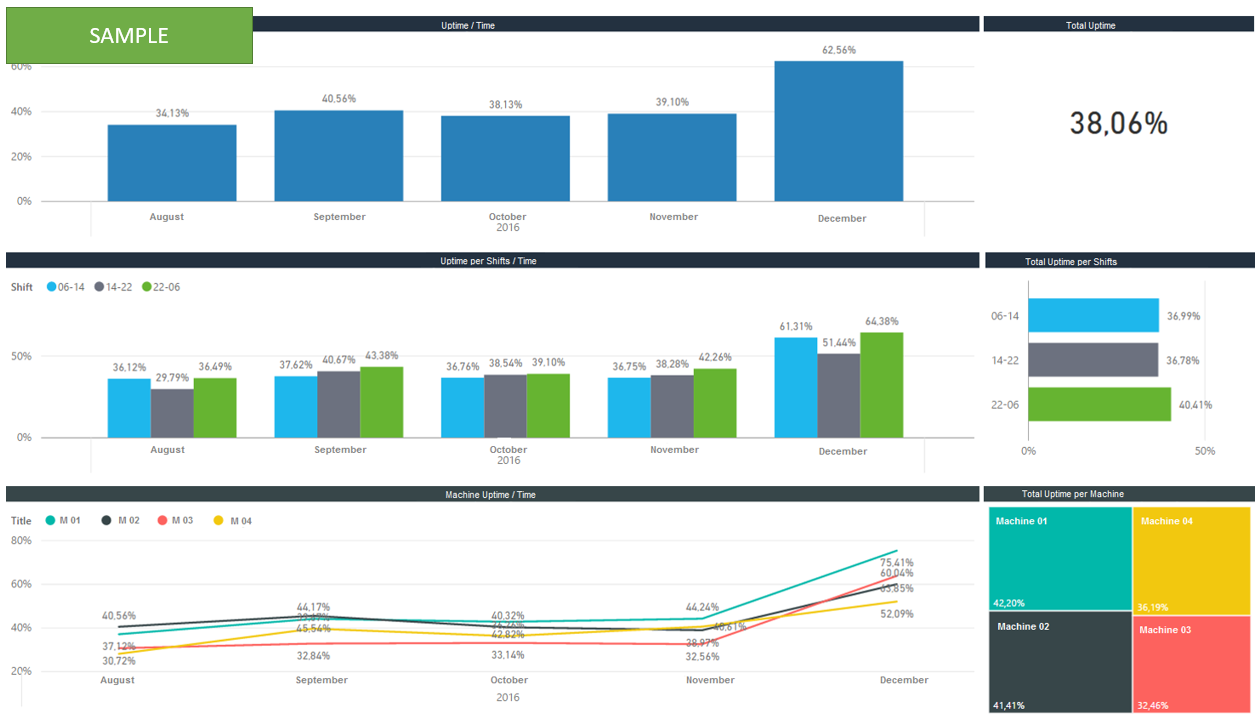 Portal
The Plantyst Portal is a platform for visualization of your monitored data. Within the portal, you can view our blue graphs for viewing data in Online, reports processed in Analytics, a data and visualization calendar, tasks and settings. All can be accessed through the portal. You just need to register and log into the system. You can visit the portal at portal.plantyst.com.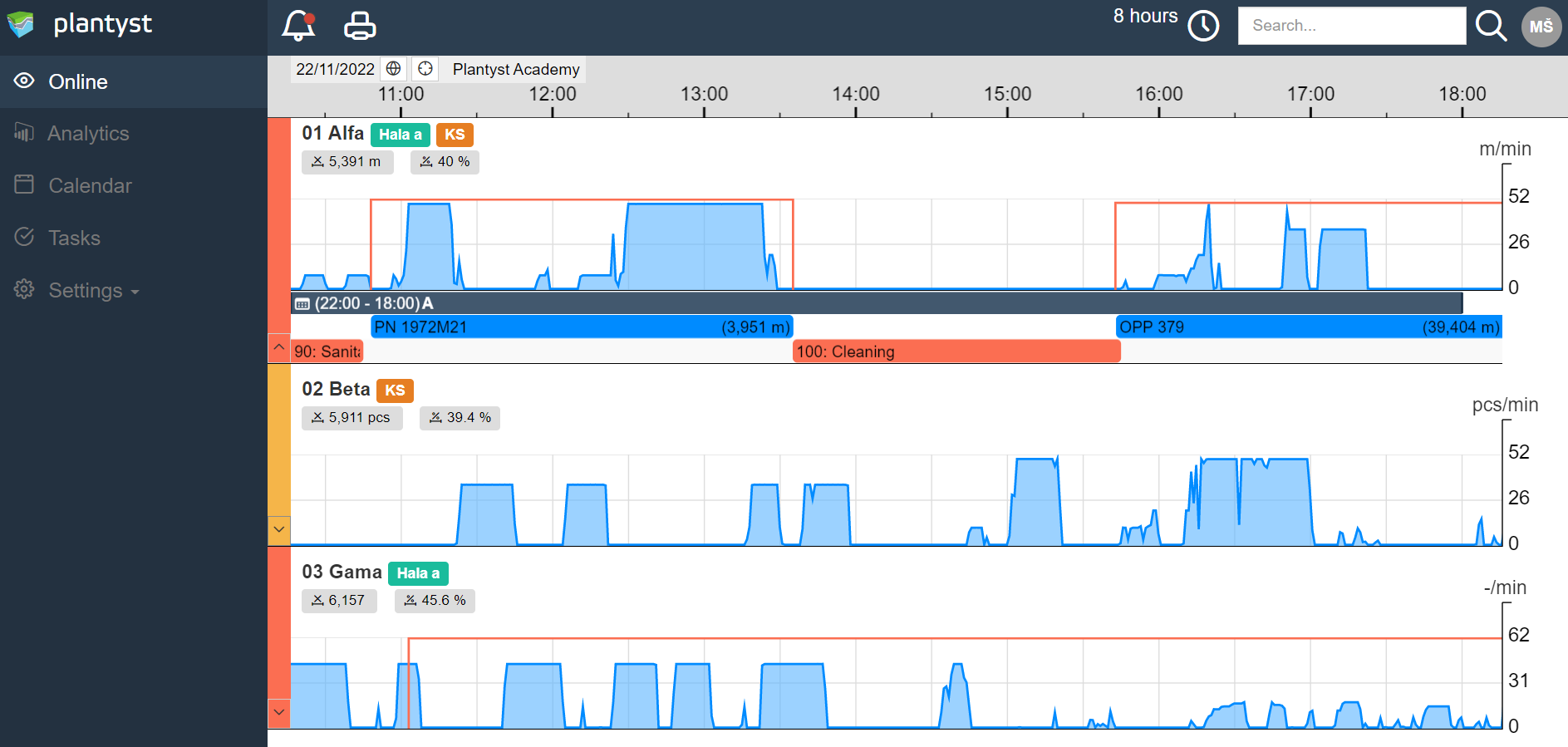 Finding the right answers
Inefficient production
Many manufacturing companies are concerned about their machines operating at the proper speed and tempo, as well as if they are fully and efficiently utilized.
Low employee engagement
The data itself should also be effectively utilized for all aspects of production. Employees need to be involved throughout the production process. They should be actively solving problems and, above all, have an overview of their performance.
Plantyst is committed to fully addressing these problematic areas by monitoring production equipment.
Services

Advantage
The advantage of our solution is the simplicity of both its connectivity and access to the application. Plantyst offers tools that are available to you in real time via web browsers. Just open portal.plantyst.com.
Services
You can use the Online, Plantline and Analytics services through the Portal. Different plans allow for the extension of individual services.
Support
Please contact support@plantyst.com if you have any questions, requests or specific needs. We will be happy to assist you.